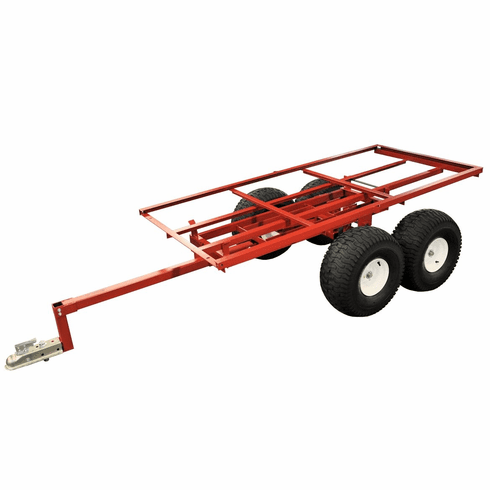 Model 7550ATV -LW (less wood) SALE Price $1225 + Shipping!
This is the same trailer as our Model 7550ATV, with no wood included. This allows you to use your own lumber or other materials to complete the trailer.

• Model 7550ATV-LW (No wood included).

• This model comes with no lumber on the floor or sides. It allows you to use your own lumber for additional savings.

• The trailer has a channel around the perimeter of the frame to accept 3/4" lumber.

• You will need 88 linear feet of 1" x 6" lumber (pressure treated recommended).

• 2" Ball hitch adapter shown, NOT INCLUDED.

• Lumber hold-down, side stakes, and corners included, not shown.

NOTE: IF ORDERING ON-LINE, OUR SALES REPRESENTATIVE WILL CONTACT YOU WITH THE CORRECT SHIPPING QUOTE AND ADJUST YOUR COST TO THE SALE PRICE PLUS SHIPPING. Your credit card will NOT be processed without your approval of the freight charge.


NOTE: IF YOU HAVE CONTACTED US FOR A FREIGHT QUOTE PRIOR TO YOUR ORDER, PLEASE ENTER THE QUOTE AMOUNT IN THE COMMENTS FIELD DURING CHECKOUT SO WE CAN PROCESS YOUR ORDER IMMEDIATELY.